What We Do
We help women and other marginalised groups in Bangladesh break the cycle of poverty and make their voices heard
Education
Working with local organisations in Bangladesh, we help men and women learn new vocational skills and teach them about their rights.
Social change
We help marginalised men and women organise into groups and become active democratic citizens, fighting for gender equality and human rights.
Poverty reduction
We help impoverished households break the cycle of poverty by ensuring that they get the social and financial support they need.
News & Updates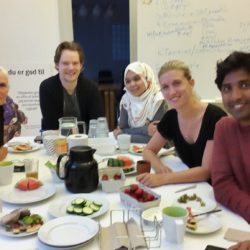 Ny bestyrelse Efter Bandhab's generalforsamling i april, hvor valget bød på 4 nye bestyrelsesmedlemmer, har bestyrelsen konstitueret sig således: Anja Nielsen, fortsætter som formand og Gunhild Skovmand fortsætter som kasserer. Derudover består bestyrelsen nu af Raminta Sakinyte, Vladas Cizas og Mossarat Farhana samt Afif Hossain og Marianne Kemp som suppleanter. Herunder kan du læse[…]
En historie fra Gono Kendra Projektet i Bagerhat Asma Begumj, en succesfuld syerske Asma Begun bor i landsbyen Patarpara i nærheden af Bagerhat. Hun er forkvinde i den Gono Kendra, hun har været medlem af i nogle år. Hendes mand er handicappet, sammen har de en datter i 8. og en søn i 6. klasse.[…]
Previous
Next